i love pinterest so much. oh wait - did you already know that?
well i do. i have gotten such great recipes and ideas from that site.
such as...
picture and recipe from
here!
1/2 cup old-fashioned oats
1/2 teaspoon cinnamon
1 banana, mashed
1 tbsp chopped walnuts

Directions:
1. Add the oats and cinnamon to a bowl and stir to combine. Add 1/2 cup of water to the bowl, or 3/4 cup if you like your oatmeal runnier, and microwave on high for 1 minute.
2. Remove the cooked oats from the microwave, stir in the mashed banana and walnuts, and enjoy!
holy cow this was good this morning. and kept me full until lunch time. i omitted the walnuts because i didn't have them. also, i did a 1/2 cup water and will do more next time. it was pretty thick. and i wonder if i could use quick oats for a smoother texture? i'm sure i could.
No-Bake Chocolate PB Cookies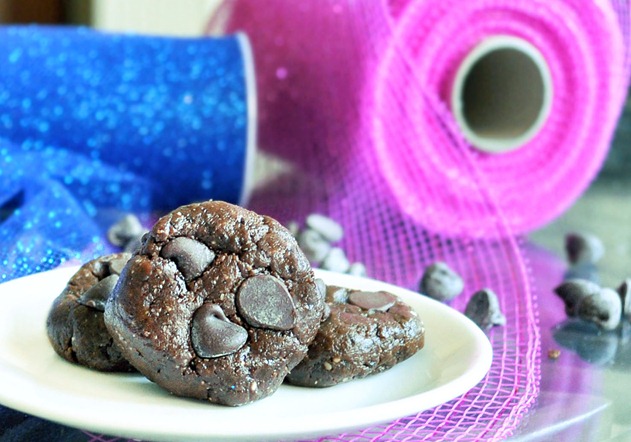 1/4 cup peanut butter (you can probably sub another nut butter)
1/4 cup plus 3T raisins
salt to taste (I used a little over 1/4 tsp, but I like salty pb cookies!)
2 T roasted, unsalted peanuts (Or maybe another nut, if you're allergic to peanuts? Also: If you can only find salted peanuts, reduce or omit added salt)
1/8 tsp pure vanilla extract
1-2 T cocoa powder (to taste)
optional: chocolate chips, either before or after blending (or both!)
throw everything into a food processor. i roll everything into balls.
they were good, but i still have some in the freezer, so that should tell you that i wasn't as nuts over them as
these
. and it looks like my bff morgan feels the same way.
and now some a deese...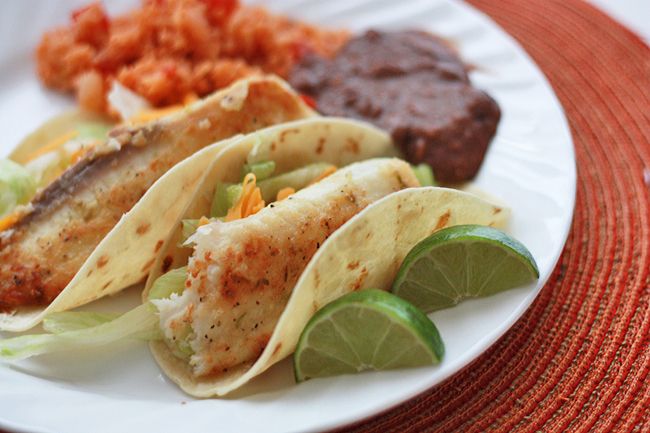 picture and recipe
here
.
Ingredients:
6 (4-6oz) fillets tilapia
zest and juice of 2 limes
1 Tbsp olive oil + more for cooking
3 Tbsp honey
3/4 tsp salt + more for dredging
3/4 tsp pepper + more for dredging
1/2 tsp garlic powder
1/2c flour (white or whole wheat pastry flour work best)
small fajita-size flour tortillas
shredded lettuce, cheese, or other favorite taco toppings
Directions:
Assemble marinade by combining lime zest, lime juice, olive oil, honey, salt, pepper, and garlic powder in a gallon-sized zip-top bag or shallow container with a lid. Add fish and marinate in the refrigerator anywhere from 30 minutes up to 24 hours*
When ready to cook, combine flour with a pinch of salt and pepper on a plate. Remove each fish fillet from the marinade and dredge lightly with the flour on both sides (just a light, light coating).
Heat 1-2 Tbsp olive oil in a medium skillet over medium-high heat until shimmering. Cook fillets 2 at a time for 3-4 minutes per side or until opaque and browned (this works best if you don't disturb the fish much while letting it cook). Add additional oil to the pan if necessary.
While tilapia is cooking, make honey-lime sauce by pouring leftover marinade into a saucepan and bring to a boil over medium heat. Boil 5-6 minutes until slightly reduced.
To serve, break fish into large pieces and serve in tortillas with honey-lime sauce, lettuce and other favorite toppings.
freaking awesome. period. dave ate the crap out of them. fish tacos rock.
and last but not least, the oldies but goodies...
i have made the super hero smoothie aka green monster about 80 times since the first post and my dad even admits they are fabulous. dave sorta likes them, but doesn't like peanut butter so i need to make one for him without. he will love it. he likes knowing he is eating healthy stuff.
i have also made this cashew chicken twice now. it is seriously my very favorite recipe. i love it so much. i eat mine over greens and it is delicous. i made it for my dad and he loved it too.
the end.